Historic Country Stores
For information about how to be listed in this section, please email us. Thank you!
The Barnard General Store
Barnard, VT
Recently threatened with permanent closure, the 1832 Barnard General Store has now reopened under new management and is owned by the Barnard Community Trust. Come be a part of this historic small-town community hub and enjoy an ice cream sundae at the soda fountain!
The Castleton Village Store
Castleton, VT

The 100-year old store provides one of the largest selection of wines in Vermont, Vermont micro-brews, artisan cheeses, pure Vermont maple syrup, and other Vermont specialty foods. We pride ourselves on our continual support of local farmers through sales of farm fresh eggs, meats, sausage, cheese and vegetables from the Champlain valley and its importance in the localvore movement. The Village Store is not only a great wine shop in Rutland County but also the hub of this local community.
East Poultney General Store
East Poultney, VT
Also East Poultney's working Post Office, the store dates back to the 1830's, and is a favorite for residents and visitors. Here you can buy hearty sandwiches made with artisan breads, gourmet dishes, a nice selection of wines and goods ranging from seeds to hunting caps. Grab a bite before taking a walking tour of historic East Poultney, and be sure to visit the three historical society museums around the beautiful East Poultney Green.
East Poultney's General Store Facebook Page
The Guilford Country Store
Guilford, VT
Located in the 1817 Broad Brook House, the newly re-opened Guilford Country Store and Cafe offers basic sundries as well as foods prepared in-house using the freshest local ingredients available. Enjoy a delicious meal from the deli in the light, cozy cafe or just relax, have a cup of coffe and surf the web. Catering services are also available.

www.guilfordvermontcountrystore.com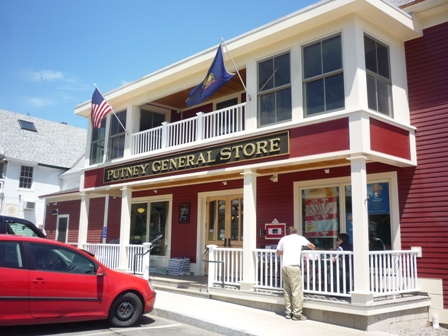 The Putney General Store
Putney, VT
Putney General Store and Pharmacy has a full service Meat and Deli Department as well as a beautiful Produce Department. The produce is local whenever possible. The Putney Pharmacy is scheduled for opening mid-September 2013. Although we are not filling prescriptions we do have a full line of over-the-counter medications and supplies. We have a wonderful craft department and are currently featuring Back-to-School Supplies.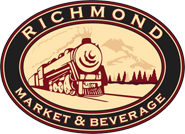 The Richmond Market & Beverage
Richmond, VT
Located next to the railroad tracks in the Richmond Village, Richmond Market & Beverage provides the convenience and quality that our neighbors have been looking for. We strive to provide as many local products as possible, from grass fed beef, to local seasonal produce, and even Vermont wines and cheeses. We pride ourselves on being an important part of the tight-knit community of Richmond and its surrounding areas.
Shrewsbury Coop at Pierce's Store
Shrewsbury, VT
The Shrewsbury Cooperative at Pierce's Store is nestled in the beautiful mountains of North Shrewsbury, VT. Here you will find freshly baked goods, soups, pizzas and sandwiches, prepared on site by Chef Rob McKain, as well as groceries, bulk foods, local meats & cheeses, maple syrup, coffee, beer & wine, and more. We try to have something for everyone: Conventional, Local and Organic. For those wanting to take a step back in time, we welcome you to learn more about this historic landmark and the Pierce family. In the store, check out the fancy old scale, cash register, photographs and other antiques displayed throughout.

www.piercesstorevt.com